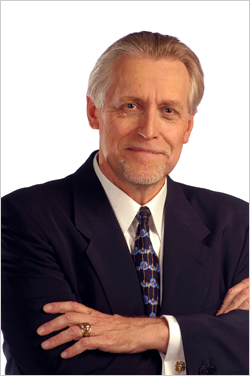 Dr. Benjamin H. Mammina
Partner
Prior to forming Ben Mammina Development Group, LLC Ben Mammina was a key executive for MGM Mirage from 1997 to 2008. Ben began his career with MGM as Senior Vice President of Construction for a planned $1 Billion project in Atlantic City. Ben was a key participant of the MGM development team that secured the gaming license to operate the MGM Detroit casino. Ben was responsible for the development of the $ 220 million Interim MGM Grand Casino in Detroit.
In 2005 Ben was assigned to head-up the newly formed MGM Grand Resorts Development (MGRD) group as their Senior Vice President of Planning and Development. In addition to his responsibilities for the strategic planning and day-to-day administration of the MGRD group, Ben was responsible for all development activities for the new $ 800 Million MGM Grand Detroit Casino project.
Yearly, Ben managed the design, estimating and development of some $ 400 million of capital improvement projects for the MGM Mirage properties that fell under MGM Grand Resorts.
Between 1994 and 1997, Ben served as the Project Director for Caesars Palace in Las Vegas. Ben led the development of the Las Vegas Caesar Palace $ 1 billion master plan and headed-up the development and construction of the first phase for that master plan; a $ 500 million project.
In 1986 Ben started a fee hotel development firm and for seven years developed luxury hospitality projects for other owners.
Prior to starting his own firm, Ben was Director of Technical Services for a leading European hotel chain, Trusthouse Forte, Inc. In that capacity Ben was responsible for all development, design, construction and purchasing activities for the chain throughout North America. Throughout his career, Ben has served as an Owner's Representative and Developer for more than 30 hotel, resort and casino projects.
Ben has a Ph.D. in Engineering with concentrated studies in engineering economics from University of Nevada Las Vegas.
Ann Mammina
Managing Partner
Ann Mammina is Co-Founder and Managing Partner of Ben Mammina Development Group. Her resume includes over 25 years of increasing management, operational and development responsibility.
In addition to her responsibilities as Managing Partner Ann currently oversees all development activities relating to the real estate needs of the customers of Ben Mammina Development Group; these service include research, acquisition, sales, assemblage, zoning and entitlements. She is a licensed real estate agent in the State of Nevada.
Ann is a Graduate from the University of Arkansas with a Bachelor in Science and attended UNLV and Kennedy Western University for her Master of Science.